Your Holiday-Shopping Strategy — 5 Steps
Toward a Product Catalog that will Drive Sales
With the holiday shopping season getting on the way, there is no time to lose: Your online
store must display your products in the most effective way to turn visitors into buyers.
Whether they are individual customers or wholesalers, people may have little time to spend
at your site. A catalog has proven an effective way to have them browse through a
collection and maximize the outcome of their visits.
If you already have a catalog, you no doubt plan to reorganize it with holiday shopping in
mind, highlighting what you know will best sell at this time of year.
If you don't, setting up a catalog at your site will truly be worth the effort, whether you
choose to do it on your own or select a catalog-building program on the internet.
In any case, starting with the following steps—maybe obvious but nevertheless essential—
will help you develop a powerful strategy for a holiday-season catalog that will drive sales.
1. Compile a list of the products to feature in your catalog.
This may be easier said than done as it will involve a series of business decisions on your
part: Do you plan to promote your whole inventory or to focus on specific products; which
ones do you believe will most draw visitors in and keep them at your site; do you have
production constraints on some items and how do you plan to address this in your catalog,
etc.
2. Prepare descriptions of each product, highlighting the
features that set them apart from competitors.
Writing this in the right format may prove a challenge. Those descriptions must be specific
and complete since both wholesalers and individual customers want to know exactly what
each product is. And yet, the text must be concise as visitors tend to have a short attention
span and maybe reading on small screens—according to a HubSpot Consumer Behavior
Survey last year, a third of people use smartphones to browse the internet compared to 56
percent on computers or laptops and 11 percent on tablets.
3. Get visuals for each product.
Having but seconds to wow visitors and turn them into buyers, this is crucial. Images can be
high-quality photos or even illustrations but they must show each item at its best in sharp
and colorful images.
4. Prepare an order form to include in the catalog.
Listing any promotion you wish to offer—discounts, specials based on volume, free shipping,
etc. You also may wish to mention those specials as soon as people arrive at your site along
with an invitation to leave their contact information if they have questions.
5. Write a short text introducing your company to be put at
the end of your catalog.
This could include a thank-you message for having visited your site with a brief company
profile and a photo of your company's principals and/or your team at work. The text could
end with your best wishes for the holidays.
With your strategy and material prepared, you are now ready to embark on your holiday-
shopping catalog. Whatever you decide, setting up a catalog at your site will prove a
valuable tool to convert visitors into buyers.
Wishing you a successful holiday-shopping season!
P.S.: if you need assistance with your ZINation Catalog Maker or would like to know more
about this program, which not only enables ecommerce people to design catalogs at will but
also provides them with full sales and inventory management system, please contact ZINation customer service.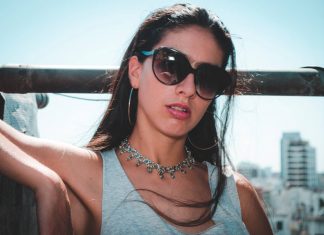 The best way to ensure that your catalog has a fantastic cover page is, of course, to hire a competent design studio. Professional photographers...
How to create a custom layout and apply it to all pages. ZINation Catalog Maker comes with a selection of beautiful templates, which provide...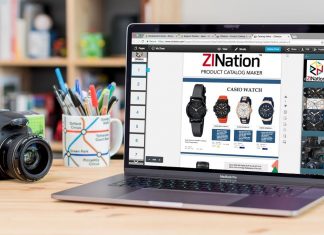 How to publish a catalog and share it with others. Publishing a catalog couldn't be simpler. Just click on publish, and choose exactly who...